Cyolo wins Most Innovative Zero Trust Solution & Cutting-Edge Identity Access Management (IAM) in the 11thAnnual Global InfoSec Awards at #RSAC 2023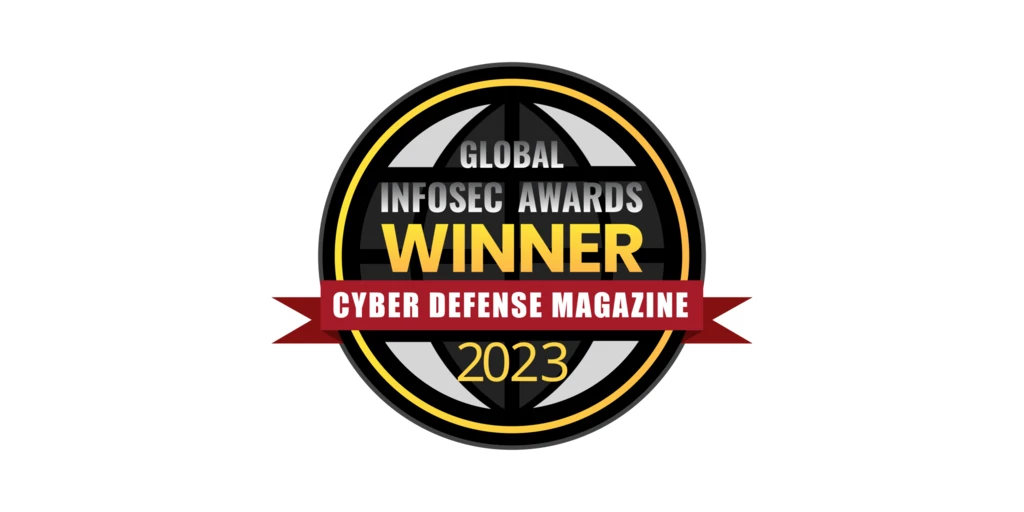 Mountain View, CA — April 24, 2023 - Cyolo, provider of the fastest and most secure zero-trust access solution for enterprise IT and OT, is proud to announce that it has won the following awards from Cyber Defense Magazine (CDM), the industry's leading electronic information security magazine:
Most Innovative Zero Trust Solution

Cutting Edge Identity Access Management (IAM)
"We're thrilled for Cyolo to be recognized as the most innovative and cutting-edge solution in Cyber Defense Magazine's 11th annual Global InfoSec Awards," said Almog Apirion, CEO and co-founder of Cyolo. "Our solution has proven to be a top competitor in an increasingly expanding global market, providing zero-trust access and control to any application from anywhere, on any device. We're honored to receive these awards and will continue with our mission to deliver excellence and innovation in the cybersecurity industry."
"Cyolo embodies three major features we judges look for to become winners: understanding tomorrow's threats, today, providing a cost-effective solution and innovating in unexpected ways that can help mitigate cyber risk and get one step ahead of the next breach," said Gary S. Miliefsky, Publisher of Cyber Defense Magazine.
On the heels of Cyolo introducing its enhanced partner program, 'Cyolo Connected,' and being recognized in Gartner's Hype Cycle for Endpoint Security, the company continues to showcase its commitment to delivering innovative and valuable zero-trust access solutions. Cyolo is making it possible for IT and IS teams to seamlessly and securely connect users to their work environments and OT teams to safely connect their critical infrastructure, especially at a time when enterprises are increasingly challenged to manage and mitigate ever-evolving high-risk access challenges.
We're thrilled to be a member on this coveted group of winners: http://www.cyberdefenseawards.com/
Please join us at the #RSAC RSA Conference 2023, https://www.rsaconference.com/usa, as we walk the Global InfoSec red carpet and proudly display our trophy. Also, join us for complimentary coffee at our Coffee Truck to chat more about how your company can leverage zero-trust access to mitigate real-world threats. We'll be on Howard St. Monday through Thursday from 7:30am to 3:30pm PT.
About Cyolo
Cyolo helps organizations in the IT and OT spaces to stay both secure and productive in an era of distributed workforces and unprecedented cyber threats. Cyolo's next-generation zero-trust access solution enables all users, including employees, third parties as well as remote and on-site workers, to connect to their working environments seamlessly and securely via modern identity-based access. Providing one unified solution that integrates with the existing tech stack and deploys easily in the cloud, on-prem or in a hybrid model, Cyolo empowers the global workforce to securely access anything from anywhere.
About CDM InfoSec Awards
This is Cyber Defense Magazine's tenth year of honoring InfoSec innovators from around the Globe. Our submission requirements are for any startup, early stage, later stage, or public companies in the INFORMATION SECURITY (INFOSEC) space who believe they have a unique and compelling value proposition for their product or service. Learn more at www.cyberdefenseawards.com
About Cyber Defense Magazine
Cyber Defense Magazine is the premier source of cyber security news and information for InfoSec professions in business and government. We are managed and published by and for ethical, honest, passionate information security professionals. Our mission is to share cutting-edge knowledge, real-world stories and awards on the best ideas, products, and services in the information technology industry. We deliver electronic magazines every month online for free, and special editions exclusively for the RSA Conferences.
Contacts
Cyolo Media Inquiries
10Fold
cyolo@10Fold.com
CDM Media Inquiries:
Irene Noser, Marketing Executive
marketing@cyberdefensemagazine.com
1-833-844-9468
1-646-586-9545
www.cyberdefensemagazine.com